1. We protect 1 m² forest per tax return
Our forests are under severe threat - but it is the natural forests that can counteract climate change: They serve as air filters, CO2 storage and sinks, produce oxygen and are habitats for many animals and plants. Unfortunately, however, forests are too often encroached upon and far too many trees are used as firewood.
Forest protection takes certain areas out of use so that rare species can find a new habitat. In this way, we make an important contribution to preserving biodiversity and protecting climate in Germany. For every tax return submitted, we protect 1 m² of forest for one year.* You too can contribute to forest protection and file your tax return with wundertax! By submitting your tax return, you secure your personal forest protection certificate and contribute to making a positive contribution to the environment.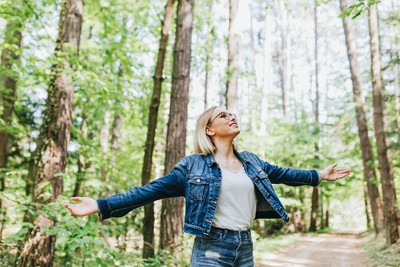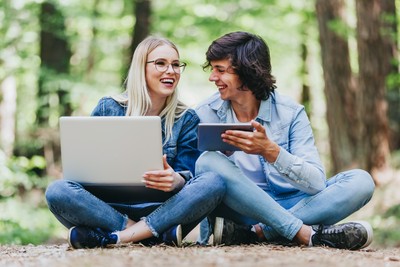 * Note: The aim is to support forest protection in the long term and to preserve the natural environment. Accordingly, within the framework of forest protection projects, an area is protected for periods starting from 20 years. By submitting a tax return with wundertax, one unit of forest protection is purchased, which corresponds to 0.05 m² for 20 years. Converted to 1 year, this is equivalent to the protection of a forest area of 1 m².
2. By submitting tax returns online, we save paper
In most cases, you cannot avoid filing a tax return. However, submitting electronically at least reduces the amount of paper used. If you file your tax return with wundertax, there isn't any paper and therefore wood needed. Furthermore, as a digitally operating company, we work paperless. Therefore, with wundertax you help to reduce paper consumption in many ways. With wundertax, you are literally filing a green tax return!
Info
In 2021, according to Statista, 3.4 million people more than in the previous year submitted their tax returns electronically. According to our estimates, this means a saving of about 204 tons of paper within one year!
3. We support global climate protection projects
At wundertax, we also take responsibility for our internal emissions: We offset our calculated CO2 footprint by supporting certified global climate protection projects. In doing so, the recommended standards of the German Federal Environmental Agency (Umweltbundesamt) are ensured for all certificates. The climate protection projects help to reduce the concentration of greenhouse gases in the atmosphere. In addition, the lives of people living in and around areas with climate protection projects are improved on a social, economic and ecological level. Supporting climate protection projects therefore has a positive impact on the sustainable development of our society. This is how wundertax makes a valuable contribution to climate protection.
4. We are planting a climate-stable company forest
In addition to supporting global climate protection projects, we have a climate-stable tree planted in Germany every month for each of our employees. This is a strong impulse to build a sustainable forest for the future. Here you can follow our commitment and have a digital look at wundertax's company forest growing:
5. We create transparency
With the establishment of a carbon footprint, we have measured our internal CO2 footprint. From now on, we disclose our emissions on an annual basis. This allows us to identify potential savings in terms of our emissions and review measures for CO2 reduction. By disclosing our ecological footprint, we create transparency regarding our greenhouse gas emissions.
For the commuting of our team, potential savings have been identified: To fully utilize them, we promote the use of public transportation through job tickets and subsidize the Germany-wide ticket (Deutschlandticket) for our employees. We also promote cycling by supporting our employees with the purchase of a bike through Jobrad.